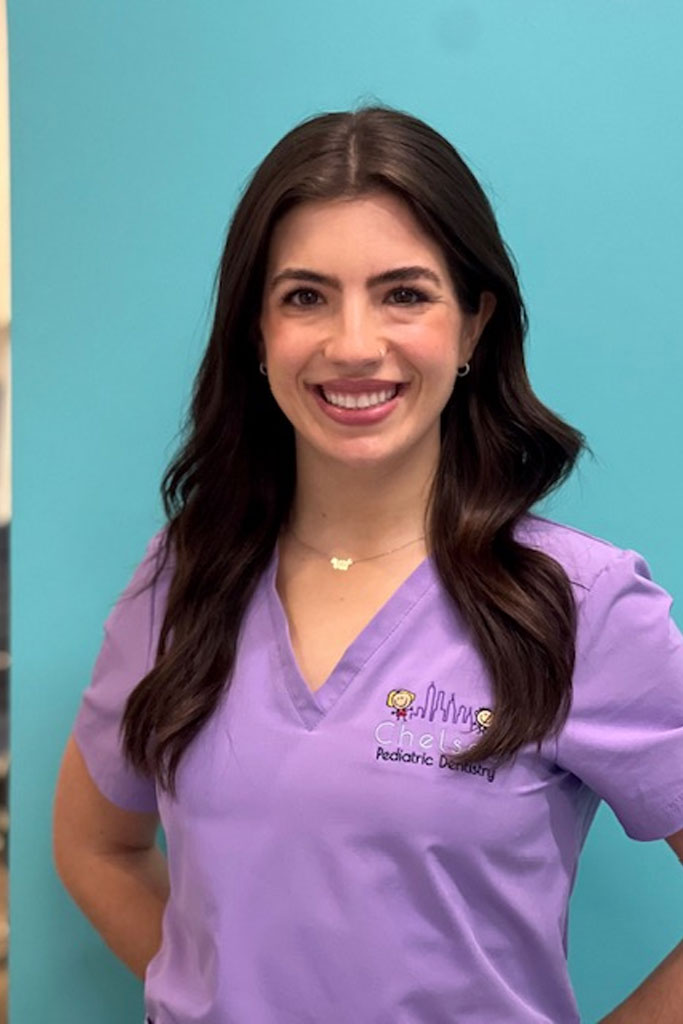 Registered Dental Hygienist
Valerie is a Registered Dental Hygienist who graduated from CUNY NYC College of Technology with an AAS in Dental Hygiene in 2015. With an exciting early exposure to Dentistry as an elective in high school, Valerie has been in the dental field for over 10 years. From the beginning of her professional career as a Registered Dental Hygienist, she found her niche specializing in pediatric dentistry and takes great pride in providing individualized care.
While keeping children's visits fun and positive, Valerie is very passionate about teaching great oral hygiene habits in all phases of childhood and young adulthood to patients. Outside of dentistry, Valerie thoroughly enjoys spending time with her rescue cat Pickles in Brooklyn and also loves Biodynamic farming and cooking.