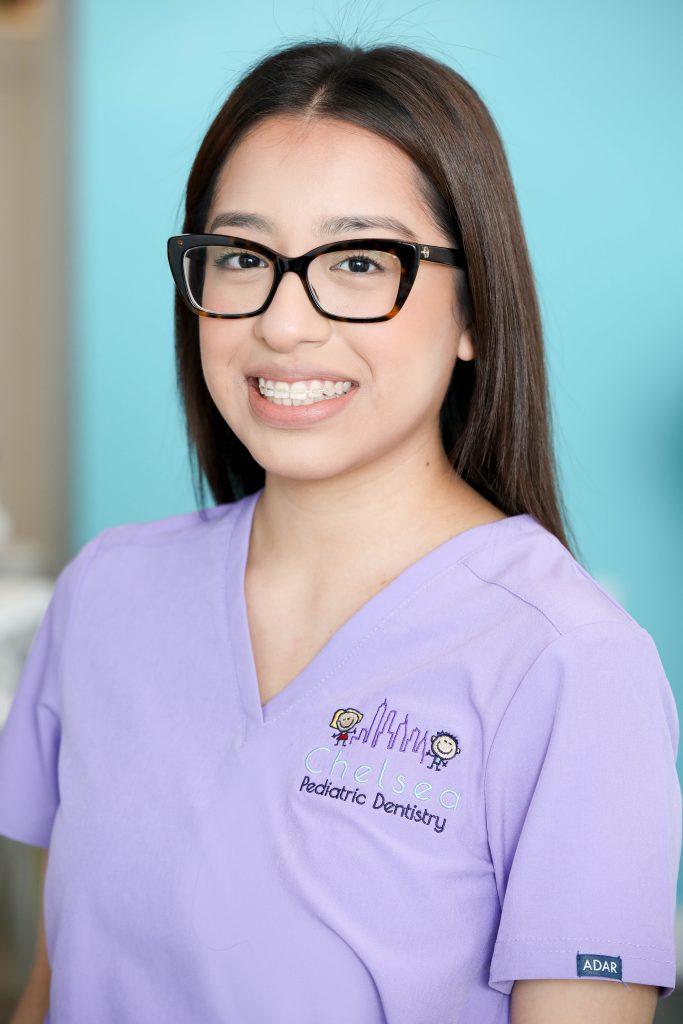 Dental Assistant
Lisbeth is the dental assistant at Chelsea Pediatric Dentistry. She is a Certified Dental Assistant with almost 10 years of dental experience. She trained at NYS for Medical and Dental Assistants and was at the top of the class. She is well versed in pediatric dentistry, radiography and orthodontics. Lis excels at helping young children feel comfortable while at the dental office. She is calm and reassuring yet fun and spunky. 
Lis is always available to explain procedures to parents and their children, teach proper hygiene instructions, and overall make your child's experience at CPD a success.
Lis grew up in Manhattan and is a lifetime New Yorker. She has a twin sister who also works at CPD. Lis enjoys cooking and playing with her dog, Brownie.